Image of spoofed web page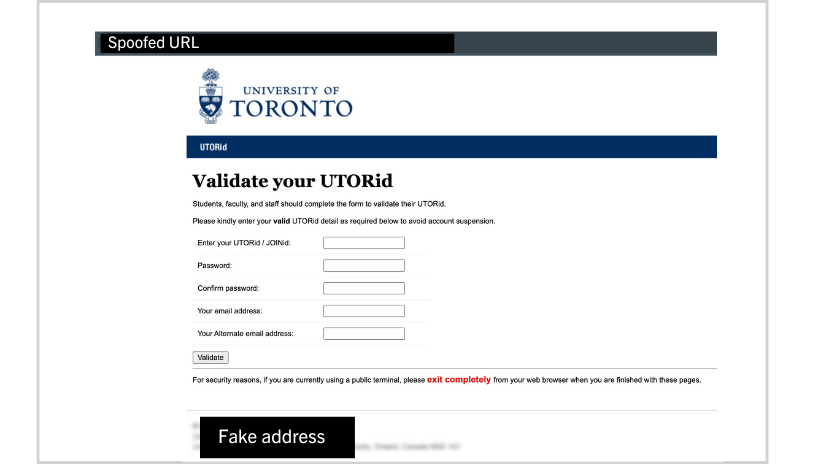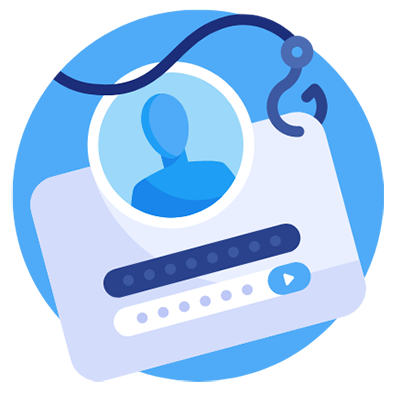 Some U of T community members reported receiving this phishing email. Do not respond, click any links or provide personal information if you receive this email.
Description of the phish
This phishing email attempts to steal the user's login credentials by providing false information about their UTORid being filed for deactivation. The email contains a link to a web page spoofed to look like a U of T web page. The URL mentioned in the email was also replicated to look like a UTORid related web page.
Such emails can cause panic to the recipients, prompting them to act on the instructions without thinking. Always pause to think and look out for red flags when you receive a suspicious email.
How to protect yourself
If you receive requests for services such as UTORid or password reset that you did not initiate, do not engage.
Report suspicious emails to report.phishing@utoronto.ca.
What to do if you engaged
If you engaged with the sender, please reach out to security.response@utoronto.ca immediately.
Email details
Subject: University of Toronto – termination of your UToronto Email
Dear UToronto Email User,
According to our records, you recently requested the cancellation of your UToronto Email account.
If you were unaware of this request, it is recommended that you verify your account.
To verify your account click link below: If you do not verify your account, your account will be terminated.
*malicious link*
Warm Regards,
*Incorrect email signature*