Official communiques from the office of the Chief Information Security Officer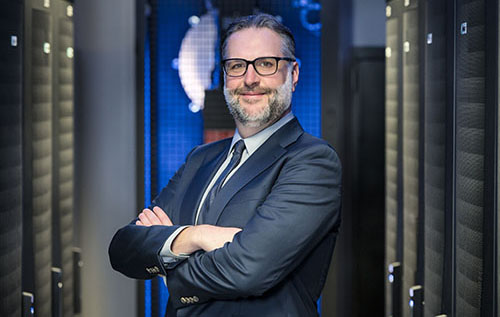 ---
Government resources
ChatGPT: Everything you need to know in 5 minutes
The Ontario's Cyber Security Centre of Excellence has released an article discussing ChatGPT, highlighting its functionality, top cyber security risks, the importance of cyber awareness, and recommended measures for cyber protection.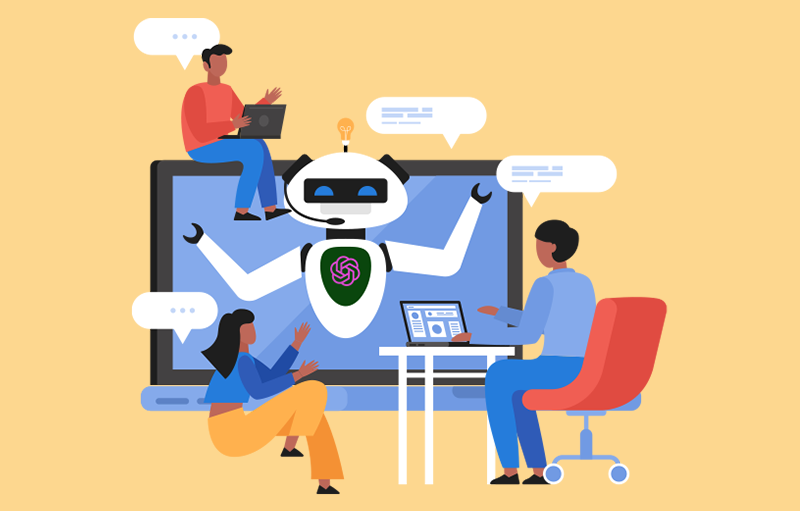 Cyber security guidance for research and development organizations during COVID-19
The Canadian Centre for Cyber Security curated a selection of advice and guidance resources to help the businesses and institutions that are being targeted by cyber threat actors.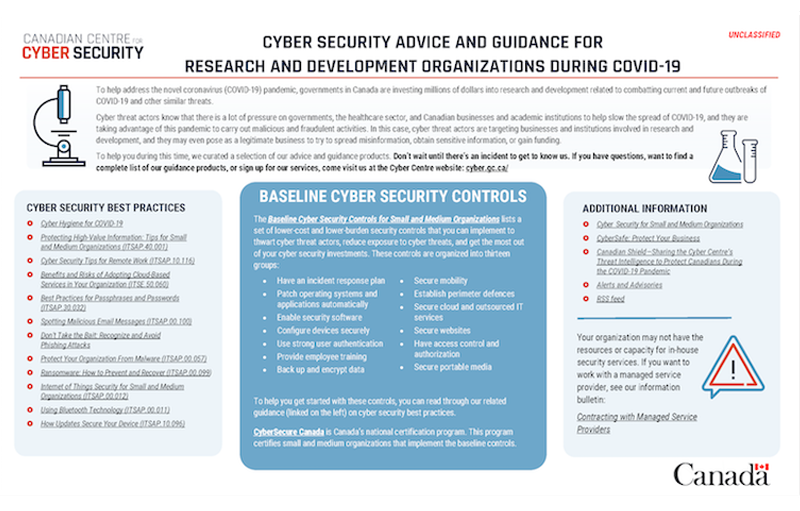 ---
Explore all Information Security Awareness and Education Resources
In this section, you can find the entire collection of materials, publications, videos, digital assets and other resources made available through the program. This section will continuously grow as more resources are developed.

---
What You Need to Know
Information security awareness resources for the University of Toronto community. Use these to quickly review the basics around information security.
---
Campaign Resources
Cyber Security Awareness Month
Data Privacy Day
---
Digital Collection
The following digital resources are available for download. They can be used to promote information security awareness in your classroom, academic space or office. We encourage the community to utilize these resources.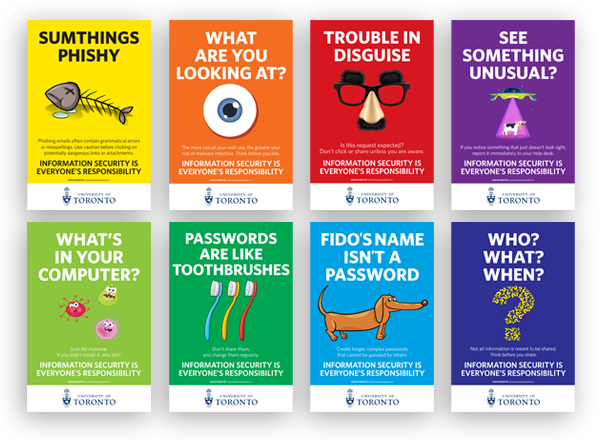 ---
Video Resources
---
Presentation & Session Archives
Archives of previously hosted sessions and presentations sponsored by the Information Security Awareness and Education initiative.