In today's remote landscape, we can all benefit from incorporating small cyber security practices into our daily lives. Understanding how to keep your work and personal information safe from malicious hackers is crucial to keeping ourselves and our devices secure.
Take the Data Privacy Day challenge — review and take these three steps to protect your privacy as we work and learn from home: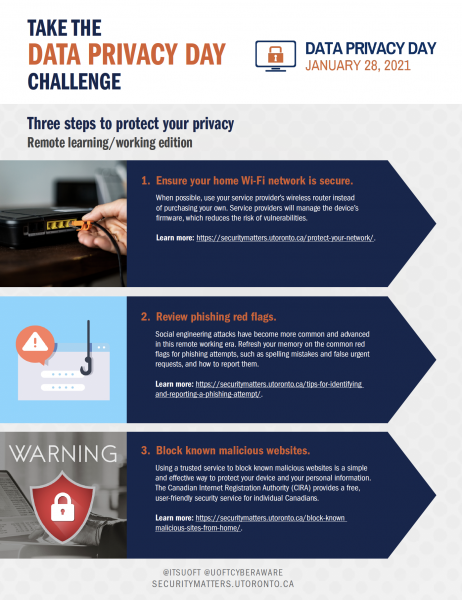 Download the Tip Sheet as a PDF.
For more tips on online safety, visit the Remote Security Matters webpage.