The Canadian Centre for Cyber Security has been monitoring an increase in targeted attacks during the COVID-19 pandemic and has published curated advice and guidelines for targeted institutions and IT professionals.
Cyber threat attackers monitor current affairs across the globe to identify ways to exploit fear and uncertainty to increase their success rate. It is no surprise that the current global pandemic has provided malicious attackers opportunities to target individuals and institutions involved in healthcare and research, in addition to the general public.
More information and the full PDF tip sheet can be downloaded from the Canadian Centre for Cyber Security website.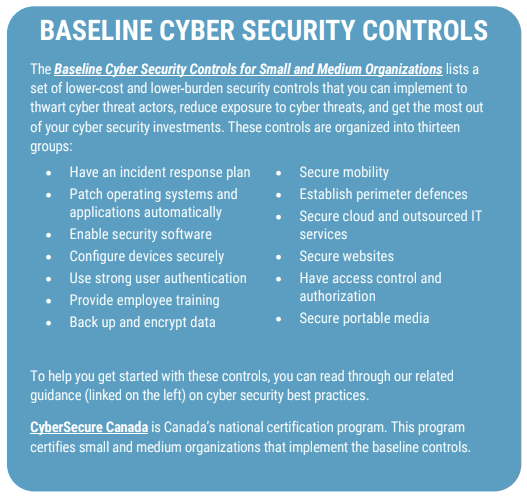 Below are some quick links to cyber security resources, which can also be found in the tip sheet.
Cyber Security Best Practices:
Additional Information