To address the unique cyber security needs facing remote workers as a result of COVID-19, the Canadian Centre for Cyber Security (Cyber Centre), Canada's authority on cyber security, is providing helpful advice and guidance on its website.
Cyber Centre recently published Cyber Security Tips for Remote Work as a guideline to help ensure you are protecting your networks, systems, devices and information from cyber threats at home. Some of the tips include:
Use multi-factor authentication to add an extra layer of security to your devices.
Avoid sending sensitive information over email or texts, especially over a public Wi-Fi network.
Update your devices often to ensure they are protected against threats.
Download the full PDF for more advice on remote cyber security.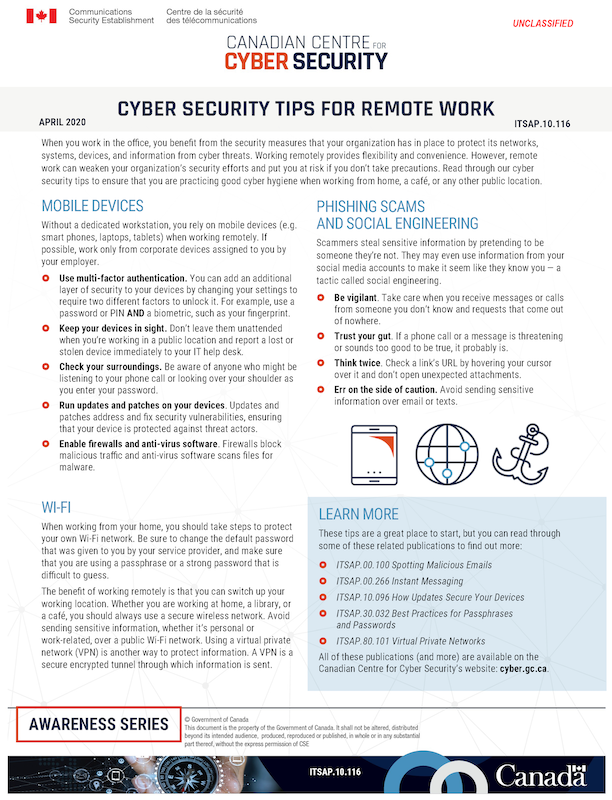 For more resources from the Cyber Centre, visit cyber.gc.ca.