On Sept. 28, 172 engaged post-secondary students from across Ontario gathered in-person at the University of Toronto's Chesnut Conference Centre and virtually through Microsoft Teams to hear industry professionals discuss the future of the cyber security workforce.
U of T partnered with the Government of Ontario's Cyber Security Centre of Excellence to host the Securing our future: Bridging the cyber security talent gap hybrid event. Speakers included professionals with backgrounds in data privacy, technical and non-technical cyber security and even a student leader from U of T. With a focus on how to start a career in cyber security, these speakers gave insights from their experiences getting started and excelling in the field.
One of the keynote speakers was U of T's Chief Information Security Officer, Isaac Straley, who, alongside Jeff Musson, Founder, Coding for Veterans, spoke about transitioning into the technology industry and how the shift to digital society is impacting job trends in this space.
"It's an interesting time in information security, and it was exciting to see so many engaged and enthusiastic students with an interest in the field," says Straley. "I encourage students to keep tapping into that interest and curiosity as a starting point to breaking into the field. I am an advocate for the role of universities and colleges as a route to develop these mindsets."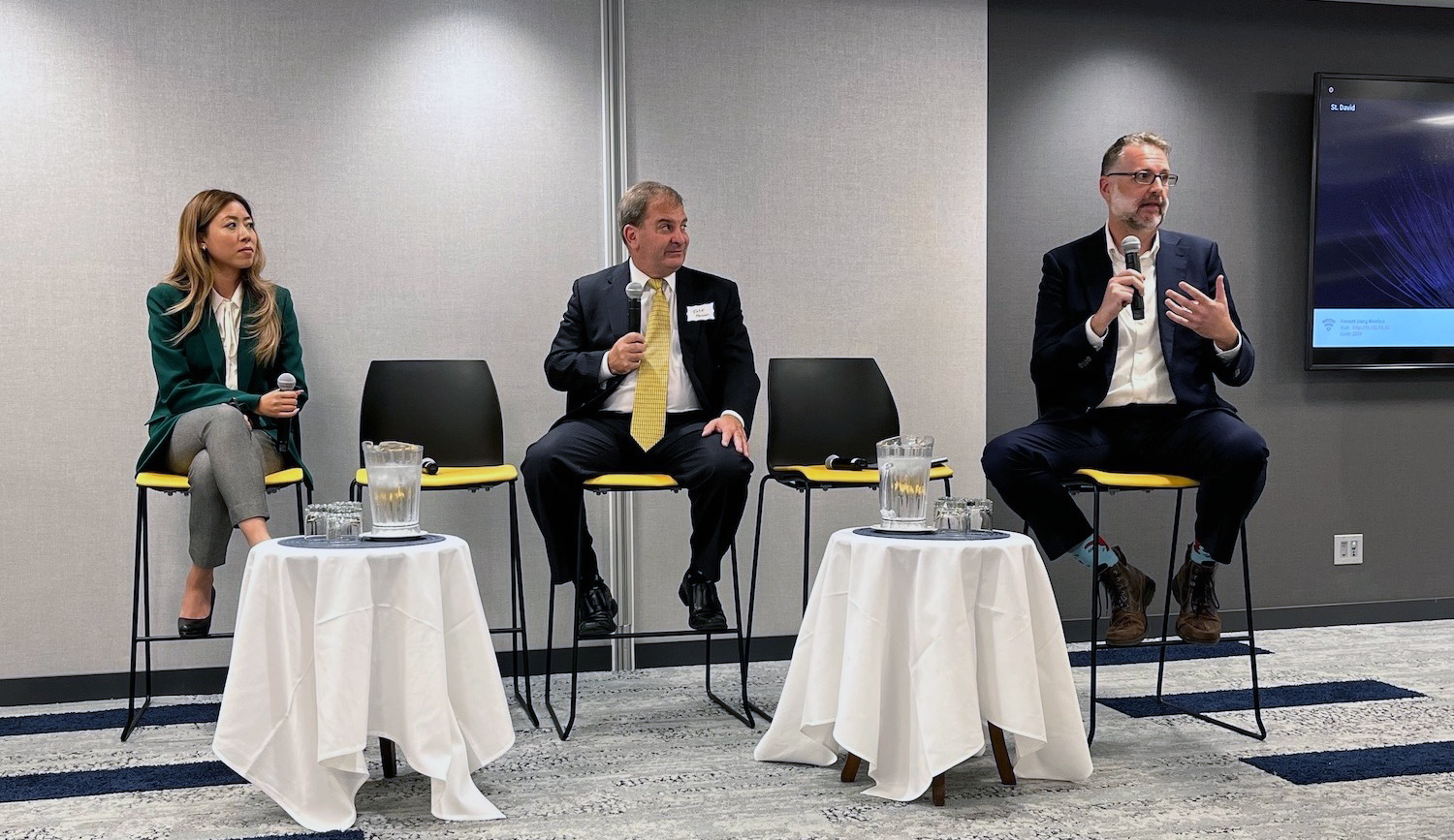 The panel portion of the event produced lively discussions, as panelists answered questions about unique opportunities available to students and advice for starting a career fresh out of school.
"Getting involved with student associations is a really good idea because companies will often partner with them and offer free training," explains panelist Aidan Mitchell- Boudreau, U of T student Information Security Council member. "This is an example of a great opportunity if you're a student looking to explore the field of cyber security, but you don't want to invest a lot into it financially at first."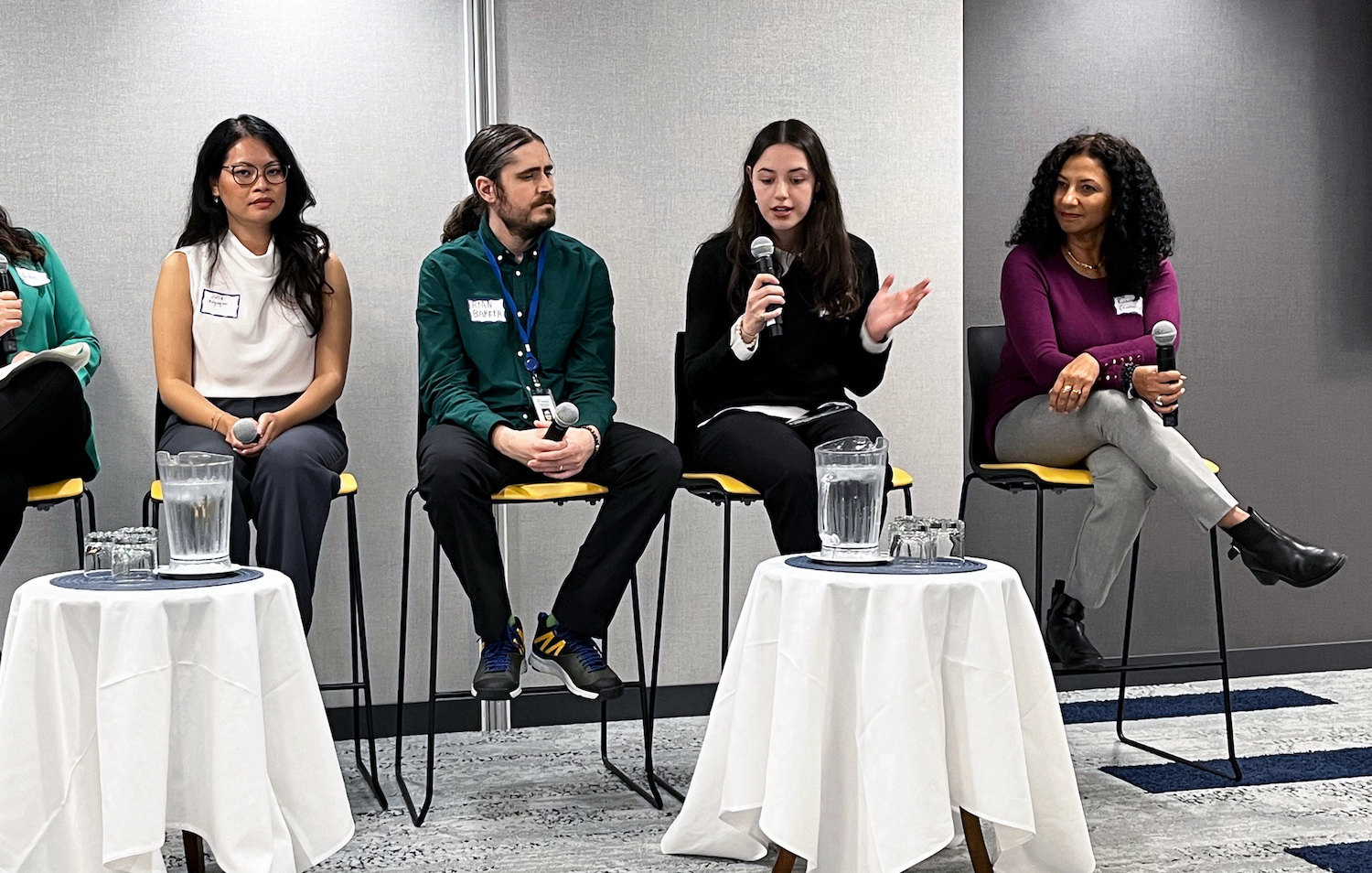 The event also welcomed many VIPs including the minister and deputy minister of the Public and Business Service Delivery of Ontario, Kaleed Rasheed and Renu Kulendran respectively, and Patrice Barnes, Parliamentary Assistant to the Minister of Education. Their remarks showed appreciation for all that Ontario universities are doing to educate our communities about cyber security and encouraged students to pursue careers in Ontario's cyber security field.
"The cyber threats we face are becoming more and more sophisticated but by being proactive, we can ensure the safety and privacy of the people and businesses of Ontario," says Minister Rasheed. "To accomplish that, we must ensure we have the necessary talent to build up our safeguards, and that starts with students like you helping us bridge the talent gap."