Apple recently disabled its group chat function in FaceTime following user complaints that a software bug was allowing callers to activate their microphone remotely. The glitch exists in any iPhone running iOS 12.1 or later.
University of Toronto Professor Emeritus and privacy expert Andrew Clement spoke with CBC's The National on Jan. 29 about the issue. Apple announced that it will patch this bug in an update soon, but Professor Clement and other experts recommend users turn off FaceTime until a solution arrives.
To disable FaceTime, navigate to Settings, scroll to the bottom, and select FaceTime.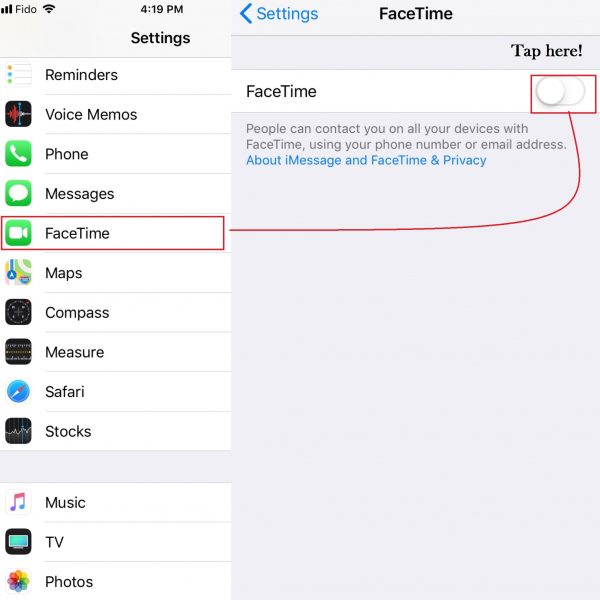 To submit information on bugs, and other feedback to Apple, visit: https://developer.apple.com/bug-reporting.
For more information on how to protect yourself online, view our "Managing Risk and Staying Safe Online" presentation. You can also visit the Security Matters website for more tips.